NHC Impact
Below are a representative sampling of assignments NHC completes regularly for organizations, both large and small. See if any of these scenarios seems familiar, then contact us today to learn how we can help your team grow.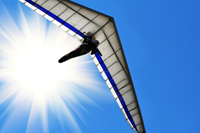 Pursuing Breakthrough Results. NHC worked with a Senior Vice President of Capital Markets and his team to take their level of performance to new heights. The initial assignment was to work as an executive coach to the Senior VP. However, upon achieving success with his leadership development needs, the assignment broadened to include work with the entire senior team. The result was a breakthrough year for the business and extraordinary business results.
Driving Growth From the Top Down. In this assignment, NHC worked with a Company's President to assess and leverage his strengths as a leader. Upon discovering some of the keys to enhanced success for the President and his business, the coaching process focused on the direct application of these insights to directly impact the business and the leadership of the Company's Board. In addition to further enhancing the leadership capabilities of the President, this assignment also resulted in a more cohesive and effective Board; along with a high performing organization that exceeded performance goals.
Moving to Greater Heights. A client that NHC had coached in the past was presented with a significant promotion opportunity as a senior executive in a new organization. This executive reached out to NHC to work with him in his transition into this new, higher-level role. NHC worked with this executive to address the multitude of challenges experienced in a new organization and as a first-time Board member. The client did an exceptional job of transitioning, rebuilding his organization and taking the organization to levels of achievement never before realized in his new organization. He was recognized by the CEO in a number of ways for the exceptional performance on his part and on the part of his team.
Growing and Soaring. NHC was contracted to work with an executive who was deemed to be "struggling" a bit in his role. This individual was viewed as high-potential; however, there was some negative feedback to suggest that the individual was viewed by some as being on the verge of potentially derailing due to negative perceptions about his leadership style. Through a range of coaching tools/approaches that included personal assessments, 360ű feedback, understanding others perceptions, managing expectations, utilizing an action-learning model, etc. the individual was able to around these negative perceptions. In addition, during the following year, he received the highest performance rating given to any individual across his entire organization.
Turning High Potential into High Performance. NHC was contracted to work with a high potential Director who sought to prepare herself to capitalize upon potential career growth opportunities within her organization. In this assignment, the client gained a greater awareness of many important insights such as understandingÉ "What success looks like at the next level", "Why the factors that lead to success at one level are not necessarily what lead to success at the next level" and "How to stand out based on your results without self-promoting". The client did indeed receive a promotion to Vice President and then reached out to NHC more than 2 years later to prepare for the next level promotion, which she also achieved at that time.
Navigating Through Unfamiliar Paths. A female executive was seeking to hire an executive coach to help her better understand how to navigate in an environment that she perceived to be "very male dominated". Her initial thinking was to hire a female coach - someone who could "see things from her perspective". However, upon interviewing a number of coaches, she decided to work with NHC to focus on better understanding how to best apply her skills in a work culture in which she felt that she differed in a meaningful way in style and approach from many of her work associates. This assignment involved understanding how perceptions, stereotypes, attributions, etc. often play out in business settings and how we can each play a role in better dealing with and/or controlling these factors. The assignment was deemed a clear success by the client as she gained a significantly deeper understanding of these various areas and (most importantly) learned how to work most effectively in her new situation. NHC has demonstrated a great deal of success working with clients in these various engagements that focus on how to excel when faced with individual differences in the workplace (e.g., gender, cultural, ethnic differences).
Transitioning to a Totally New Situation. NHC has worked with many executives on their transition into new roles and new organizations. A number of NHC's client organizations frequently rely upon our services as a transition coach. In one specific engagement, a Vice President's transition required many complex shifts, including a step up in level, a geographic relocation, a change in business sectors (from Financial to Pharmaceutical), a significant shift in organizational cultures, and on and on. After the first six months in this role, the Vice President was recognized as a highly valued contributor and received a promotion to a position with further expanded responsibilities after her second year in the role.
Overcoming a Potential "Achilles Heel". In this assignment, NHC was asked to work with a Vice President who was viewed as being extremely competent from a technical perspective; however, he was known to exhibit emotional outbursts of anger, frustration, etc. This individual was informed that, despite high levels of technical achievement, the undesired behaviors would not be tolerated and they could likely lead to his career derailing if he did not get a better handle on it. This assignment involved gaining a deep understanding of the client (e.g., his experiences, motives, approaches, etc.) along with clear feedback from those impacted by his negative behaviors. The coaching also focused on understanding the dysfunctional nature of the behaviors being employed and learning/developing alternative (more effective) approaches to replace the old negative behaviors. In short time, the client was able to successfully extinguish the negative behaviors and replace them with more productive approaches. The client, as well as those around him, clearly recognized the new behaviors and approaches as being significantly more effective - which allowed for a reinforcement of such behaviors and a clear path toward continued and sustainable enhanced levels of overall effectiveness.